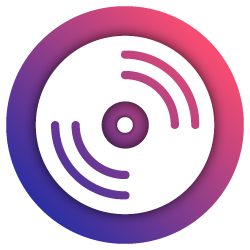 ---
A quick preface before the long wall of text begins: I am just one guy. I'm not a big corporation out to sell your data or misuse your content. If any of that ever changes (I hope it won't), I'll be the first to let everyone know. Cordia could never be anything without your support and cooperation in following all the rules to make sure everything goes smoothly. Which is what all this text is going to be about. With that, Da Rules:
---
Welcome to the Cordia Terms of Service Agreement (the "Agreement"). Words or phrases that are frequently used will be indicated using this format: ("Example"). Please carefully read the Agreement in its entirety before using or accessing the mobile app, data, services, website, information, tools, functionality, updates and similar materials (collectively, the "Service") provided, delivered and maintained by Jack Windham and Cordia("Cordia", "our", "us", "I" or "we"). By creating an account to use the Service and accessing or using our Service, you agree to the Agreement and are creating a binding contract with us. Please read this Agreement carefully, and keep a copy for your reference.
By creating an Account, or by accessing or using the Service, you affirm that you are not under the age of thirteen (13) years of legal age. If you are under the age of 13, you cannot use or access the Service.

If you are within the ages of 13 and the legal age of majority in your jurisdiction, you must also have the explicit and verifiable consent of your parent or legal guardian to use or access the Service.

You must be able to form a binding contract with us, agreeing to this Agreement while adhering to applicable local, state, national laws, restrictions and regulations.

You cannot use or access the Service if your account or ability to access the Service were previously removed by us.

If you are agreeing to this Agreement on behalf of a legal entity, you assert that you have the authority and permission to represent this entity in legal matters, and in turn, the ability to bind said entity to this Agreement.
We grant you a personal, non-exclusive, non-transferable, limited and revocable license to use the Service in accordance with this Agreement. All rights and privileges not granted by this Agreement are retained by Cordia.

You may not resell, distribute, or create derivative works from this Service. You may not develop any service, product, toolset, dataset or derivative work from the the Service, whether in aggregated or non-aggregated form, and whether in identified or de-identified form.

Future updates or increased functionality will be subject to these terms, and may warrant this Agreement to be amended to reflect these changes.

We reserve all rights to update, change, amend or otherwise change one or more of our Service in any manner We decide without prior notice. We also reserve the complete right to modify, suspend or completely terminate the Service, at our discretion.

You are explicitly forbidden from using any aspects of the Service, including but not limited to, the Cordia name, brand images or other such assets related to the Service. These are protected by copyright and violation of this rule may warrant legal action against the offending party.
You will need to create an account with us to access and use most of the Service. To make an account with us, you will have to provide us with information such as your email, a username and a strong password. Cordia is not responsible for the security of your account, so ensure this password is secure and unique. Failure to do so may cause damage or loss, which Cordia will not be liable for. If you know or suspect someone else is using or accessing your Cordia account, you must notify us immediately using the appropriate channels.

You may not share, sell, transfer or license your account or account password without Cordia's prior written approval.

At times, Cordia may choose to communicate via the email associated with your account regarding security issues or administrative announcements. You may not opt out of these messages.
Access or use the Service to violate this Agreement, commit actions that are unlawful, discriminatory, misleading or fraudulent or infringe/violate another's rights.

You cannot: Do any actions to disable, hack or hinder the ability and appearance of our Service. You may also not upload any external software, including but not limited to a virus or malicious code, to the Service.

You cannot reverse engineer, duplicate, copy or otherwise mimic the Service. You are also forbidden from hacking, illegally accessing, or making unauthorized changes to any aspect of the Service. Such action may incur heavy legal action. The reporting of security vulnerabilities and threats is highly appreciated; please email any information regarding such topics to contact@cordia.app. Compensation for your efforts may be provided.

Use the Service to download, access or use content provided by third parties("Providers") in an unintended or unauthorized way. Misusing these features or a connected account from a third party platform ("Account Provider") will incur heavy punishment, including but not limited to account termination, possible legal pursuit by Cordia or a Provider/Account Provider.
Cordia does not claim ownership to any media, including but not limited to album art, song metadata (name, artist, audio preview), and is owned by the Provider which supplied these assets. Cordia claims no ownership, responsibility or other affiliation with these assets.

Cordia does not claim ownership of any content you submit, post or otherview input to the Service. However, by supplying this content you grant Cordia permission to use your submitted content in connection with the operation of Cordia's internet businesses including, without limitation, the rights to: copy, distribute, transmit, publicly display, publicly perform, reproduce, edit, translate and reformat your submitted content; and to publish your username in connection with your submitted content.

No royalties or compensation will be given for our use of your submitted content. Additionally, we reserve the ability to remove any content from the Service at our discretion and are not obligated to use or post any submitted content. Such reasons could include, but are not limited to, violations of this Agreement, possible legal liabilities or harassment.

You are responsible for content which you provide and are charged with complying with applicable laws, rules and regulations. Additionally, we take no responsibility for or endorse any content provided by you.

When making a post, you may provide a short description("Thought") about the post. This Thought must comply with the conduct guidelines. Cordia cannot guarantee that while browsing Cordia, you will not be exposed to offensive, harmful or inappropriate Thoughts. We ask in this instance that you report the post for further investigation.

Cordia is free to use any feedback, review or suggestion you provide to Cordia. This information will be ours to use as we see fit and without obligation to you.
A portion of Cordia will allow you to connect an Account Provider. This is provided to improve your experience. To connect your account, Cordia will request permissions from the Account Provider, and if approved will use safe and secure authentication services to communicate with the Account Provider. The external account will return a unique user token, a refresh token, the date this token expires and other insignificant data. Cordia will not view, store or share your login information. Cordia not directly even handle your login information, your Account Provider provides the unique OAuth ID. The unique ID token is then securely stored and used in app to access only the content which you authorized it to access. We securely store this token for reuse.

Cordia never directly accesses your Third-Party account: it uses tools provided by the Account Providers to make requests on your behalf. An example, but not the only use, would be displaying your recently played songs while creating a post. Cordia will never access, view, modify or use your connected account without your approval or request.

To remove and disconnect your connected account, simply remove your connected account using functionality provided by the Service, and the data provided by your Account Provider will be erased.

While we and our Account Providers have worked hard to ensure your connected account will be completely safe, Cordia does not guarantee complete safety and is not liable for any actions that should affect your account, your data or an Account Provider. Furthermore, Cordia entities are not legally related, responsible or liable for any of the Account Providers websites, products, or services.

You connect your Third-Party account at your own risk and you should make any investigation you feel necessary before proceeding with any transaction in connection with such third-party account.
This Service contains content and functionality provided by Providers and links to said Providers. These Providers are not affiliated with Cordia and Cordia has no control over these Providers. Cordia does not claim ownership of any content or functionality provided by the Providers and in turn cannot be held responsible for, including but not limit to, any content, links or changes from the Provider. We supply this content and functionality to ensure the best user experience for you.

Certain aspects of the Service, including but not limited to, album art, song metadata (name, artist, audio preview) and song search are made available from Providers. Cordia attributes all ownership of this content to the Provider that this data was supplied by. Without Cordia's cooperation, these Providers would restrict Cordia's access to such data. In turn, by using or accessing any functionality of the Service that contains data from a Provider, you consent that Cordia may share information with said Provider contractually requires Cordia to do so to continue said functionality.

You will receive visible notice from within the Service when you are using functionality from a Provider. By continuing to use this functionality, you henceforth agree to the Provider's Terms of Service and their occompaning Privacy Policy.
We may update or edit this Agreement whenever we see fit. We shall notify you via the Service or, in some cases, will send you an email to the email address associated with your account.

By accessing and using the Service after changes have taken effect, you thereby agree to and are bound by the updated Agreement. If you do not agree with the Agreement or any changes made to such Agreement, you must stop using and accessing our Service immediately.
Except to the extent prohibited by law, you agree to defend, indemnify, and hold the Cordia entities harmless, including costs and attorneys' fees, from any claim or demand made by any third party due to or arising out of your use of the Service, your violation of this Agreement or our violation of applicable laws and regulations. We reserve the right to control the defense of any matter for which you are required to indemnify us, and you agree to cooperate with our defense of these claims.
YOUR USE OF THE PLATFORM IS AT YOUR SOLE RISK. THE SERVICE IS PROVIDED "AS IS" AND "AS AVAILABLE" WITHOUT WARRANTIES OF ANY KIND, EITHER EXPRESS OR IMPLIED, INCLUDING, BUT NOT LIMITED TO, IMPLIED WARRANTIES OF MERCHANTABILITY, FITNESS FOR A PARTICULAR PURPOSE, AND NON-INFRINGEMENT. THE SERVICE, ITS LICENSORS, AND ITS THIRD PARTY SERVICE PROVIDERS DO NOT WARRANT THAT THE SERVICE IS ACCURATE, COMPLETE, RELIABLE, CURRENT, OR ERROR FREE. CORDIA DOES NOT CONTROL, ENDORSE, OR TAKE RESPONSIBILITY FOR ANY CONTENT AVAILABLE ON OR LINKED TO THE SERVICE OR THE ACTIONS OF ANY THIRD PARTY OR USER. WHILE CORDIA ATTEMPTS TO MAKE YOUR ACCESS TO AND USE OF OUR SERVICE SAFE, WE DO NOT REPRESENT OR WARRANT THAT THE SERVICE WILL FUNCTION UNINTERRUPTED, THAT OUR SERVICE OR SERVERS ARE FREE OF VIRUSES OR OTHER HARMFUL COMPONENTS AND THAT ANY ERRORS OR DEFECTS WILL IMMEDIATELY BE CORRECTED.
ACCESS TO, AND USE OF, THE SERVICE IS AT YOUR OWN DISCRETION AND RISK, AND YOU WILL BE SOLELY RESPONSIBLE FOR ANY DAMAGE TO YOUR DEVICE OR COMPUTER SYSTEM, OR LOSS OF DATA RESULTING THEREFROM.

IN NO EVENT AND UNDER NO THEORY OF LIABILITY, INCLUDING CONTRACT, TORT, NEGLIGENCE, STRICT LIABILITY, WARRANTY, OR OTHERWISE, WILL THE CORDIA ENTITIES BE LIABLE TO YOU FOR ANY INDIRECT, CONSEQUENTIAL, EXEMPLARY, INCIDENTAL, SPECIAL, OR PUNITIVE DAMAGES, OR LOST PROFITS ARISING FROM OR RELATING TO THIS AGREEMENT OR THE SERVICE. YOU AGREE TO DEFEND, INDEMNIFY AND HOLD CORDIA HARMLESS FROM ANY CLAIMS, LOSSES, LIABILITY COSTS AND EXPENSES, INCLUDING BUT NOT LIMITED TO ATTORNEY'S FEES, ARISING FROM YOUR VIOLATION OF ANY THIRD-PARTY'S RIGHTS. IN NO EVENT SHALL THE AGGREGATE LIABILITY OF THE CORDIA ENTITIES EXCEED THE GREATER OF ONE HUNDRED U.S. DOLLARS (U.S. $100.00) OR THE AMOUNT YOU PAID CORDIA, IF ANY, IN THE PAST SIX MONTHS FOR THE SERVICE GIVING RISE TO THE CLAIM. THE LIMITATIONS OF THIS SECTION WILL APPLY TO ANY THEORY OF LIABILITY, INCLUDING THOSE BASED ON WARRANTY, CONTRACT, STATUTE, TORT (INCLUDING NEGLIGENCE) OR OTHERWISE, AND EVEN IF THE CORDIA ENTITIES HAVE BEEN ADVISED OF THE POSSIBILITY OF ANY SUCH DAMAGE, AND EVEN IF ANY REMEDY SET FORTH HEREIN IS FOUND TO HAVE FAILED ITS ESSENTIAL PURPOSE. THE FOREGOING LIMITATION OF LIABILITY WILL APPLY TO THE FULLEST EXTENT PERMITTED BY LAW IN THE APPLICABLE JURISDICTION.
If at any time you would like to end this Agreement, you may do so by simply deactivating your account. This action is irreversible and all of your data and content will be permanently deleted from the Service.

At our discretion, Cordia may alter, suspend, or terminate your account and therefore your ability to access or use the Service. Possible reasons for such action may include, but are not limited to: we believe you have violated this Agreement or you are a possible legal liability.
You hereby give your consent to receive - including, but not limited to - emails and announcements from the Service ("Communications"). You also agree that these Communications, notices, agreements and disclosures provided electronically meet any legal requirement that such communications be in writing.
Your privacy and the safety of your personal data is very important to us. To read more on how your data is handled, you can view our privacy policy here. By agreeing to this Agreement, you additionally agree to our Privacy Policy. To read more on how your data is handled, you can view this Policy here.
This Agreement establishes a legal agreement between you and Cordia, stating that you will comply with the terms set forth in this Agreement. If any of the clauses or sections within this Agreement are found to be invalid, illegal or otherwise cannot apply, then it will be amended or eliminated from this Agreement. Under such circumstances, the remaining portion of this Agreement shall remain in effect. Cordia's failure to enforce any right or provision of this Agreement will not be deemed a waiver of such right or provision.
When it boils down to it, at least while I write this, I'm at a one man show. I'm a college student, developing the app, making the website, learning a bunch of legal jargon to write this Agreement. My goal is to be as transparent as possible. I hope you enjoy Cordia.
- Jack Windham, Founder of Cordia
Effective:
June 2, 2019